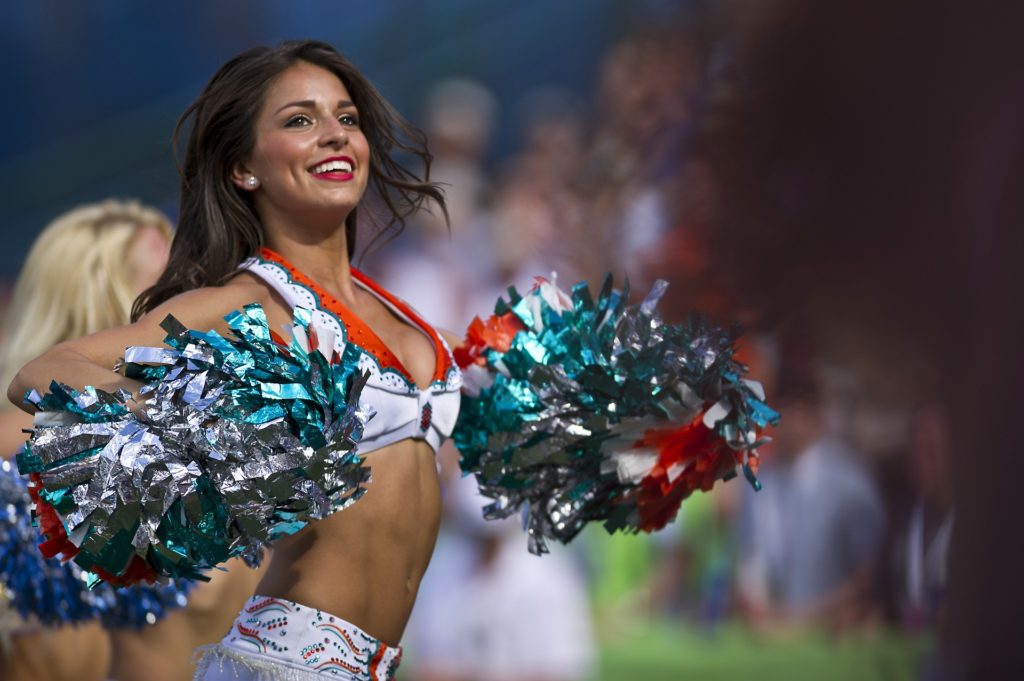 The NFL preseason has finally arrived which for many of us is a sharp reminder that we need to sort out our fantasy leagues for the upcoming season. The big question, who should you take with pick 1 in the NFL Fantasy Draft?
You've herded all of your mates into a nice Sunday afternoon BBQ, the craft beer is flowing and you've just drawn slot number one in your draft. Suddenly your biggest issue isn't what IPA to take out of the fridge next, you've got a big decision on your hands. Who will you take number one?
The Safe Bets for pick number one in NFL Fantasy
Antonio Brown – Wide Receiver – Pittsburgh Steelers
We often talk about players in the NBA who are 'unguardable'. Tony Brown is that player in the NFL. His route running is next level, he has breakaway speed and glue-like hands. Yes, his ceiling will always be somewhat linked to his starting QB's health – but which top-line receiver isn't? 1834 yards last season, 136 receptions on 195 targets that resulted in 10TDs. If you're playing regular fantasy he is a signed sealed delivered Top 3 pick no matter what way you look at it. He's our top choice for pick number in your NFL Fantasy Drafts this season.
Odell Beckham Jr. – Wide Receiver – New York Giants
At just 23 years of age it feels like OBJ has been in the league a lot longer than he has. He is preparing for just his third year in the league! No young receiver in recent memory has started their NFL career as hot as Odell and we feel it's a sign of things to come. The addition of Sterling Shephard and the probably return to health for Victor Cruz should help the Giants to create more one-on-one situations for Beckham Jr which he thrives under. 13TD's last season on 1450 yards despite missing a game, Eli Manning is now in his third season running Ben McAdoo's offense and this Giants team should be putting up plenty of points this season.
Julio Jones – Wide Receiver – Atlanta Falcons
It's really hard to see the Falcons team being 'good' this season but it's also really hard to see Julio not having another massive year. If he can stay healthy he is simply too fast, too strong and too big for most of the corners in the NFL. The major knock on him is that he has somewhat struggled in the red-zone but that is simply a bi-product of clearly being the number one option on a one-dimensional offense. He's still in his prime at 27 years of age and looks set for another 130+ reception, 1800+ yard season in Georgia.
The Wildcard for pick number one in NFL Fantasy
Todd Gurley – Running Back – LA Rams
The Rams have moved to Los Angeles and pushed the reset button on their franchise by trading up for the number one pick in the draft. Although they've listed Case Keenum as their unofficial depth chart starting quarterback young Jared Goff should be given ample opportunity in his rookie season behind centre. Whatever way you look at it though, the position is anything but the Rams' strength going into this season which should force them once again to rely on their young stud running back, Todd Gurley. Gurley rushed for an incredible 1106 yards in just 13 games during his rookie season. He also picked up almost 200 receiving yards. 10 touchdowns and only three fumbles on 229 attempts. It was as impressive an entrance to the league as a running back could make and we fully expect the Rams to lean on him again this season.
PLAY NFL FANTASY IN SEASON 2016/17